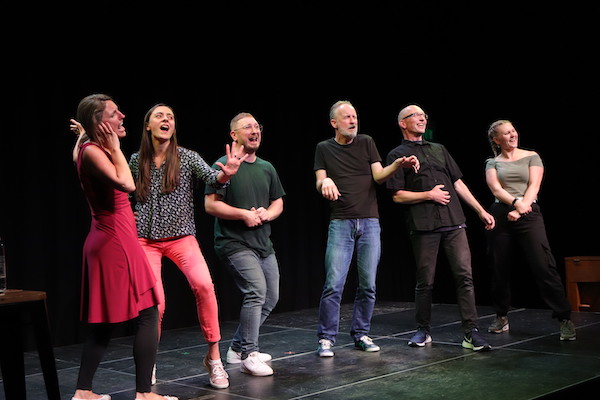 Musical Improv Night
A night full of improvised songs and scenes. A unique night, since none of these songs has been sung before and they'll never be sung again. Just tonight!
Three shows on one night!
First you'll enjoy some musical games.
Then we'll play a full musical for you.
Last but not least we'll have a musical jam, where you can join us to perform on stage.
Organised by Mr. Musical Improv: Marco Meurs.
Friday January 27, 20:00
CREA muziekzaal, Nieuwe Achtergracht 170, Amsterdam
€15
Get your tickets here
photo by Kasia Gotlib