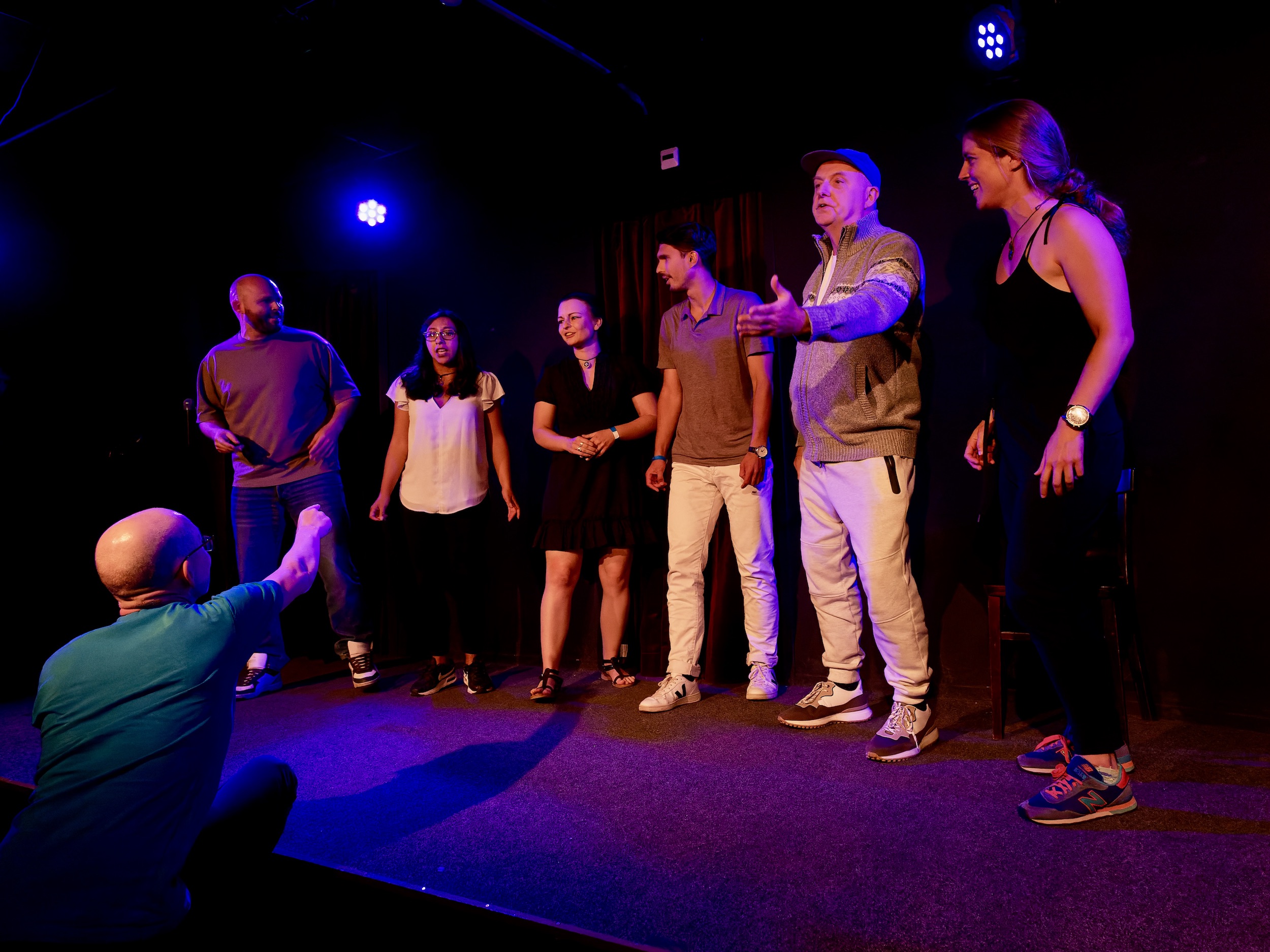 Musical games advanced course
Do you sing when you feel happy? Do you feel happy as soon as you start singing? If you have played Musical improv games before and you would love to take what you did there to a next level: this is the course for you!
In this course we'll refine how we sing our songs and play our games. We'll improve our presentation and learn game-specific tricks and tools. We'll work on rap and how to engage our audience. And we'll learn some more advanced musical games. We'll form a strong team and find how we can tune in with each other the best way. We'll sing a lot and we'll be accompanied by a live pianist: Jules Dekker.
For this course you need to have done at least 10 lessons in Musical improv with me or have similar experience. You enjoy to sing and to perform on stage. This team might turn into a regular performing team.
We'll have 8 lessons on Wednesdays 19:00-21:00
October 5, 12, 19, 26
November 2, 9, 16, 23
In Q-factory, Atlantisplein 1, Amsterdam.
We'll play a show on Thursday November 24 in Mike's badhuistheater.
The price of the course is €375. You can sign up through this form. We'll have a maximum of 8 participants.
A booking is definite once you've paid and is non-refundable. If you can't make it, we can try to find someone else to take your spot.
In case this course gets cancelled due to a lockdown or other reasons, you'll get a full refund. If only some lessons get cancelled you'll get a refund for that part of the price.
Please contact me if you would like to join or if you have any questions.
photo by Chee-Wai Chan