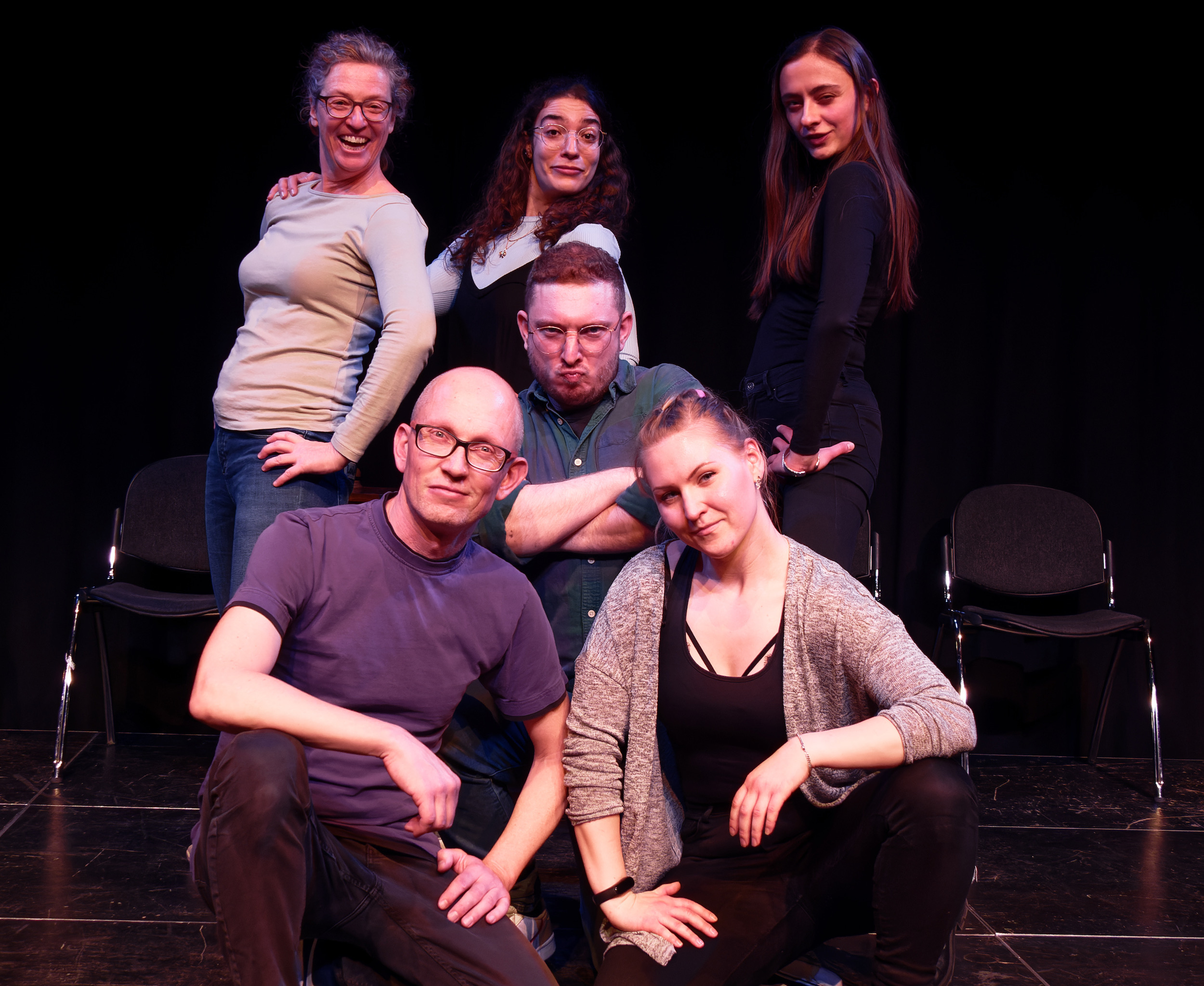 Musical improv is exciting. It brings extra energy in your show and it's so much fun to train and perform. It's much more than just singing a song. It's also about show, presentation, making things bigger, energy and fun. I teach musical improv in English and Dutch. I can provide single workshops or courses of several weeks up to a year, resulting in a show. My training is very helpful for theater groups who want to sing more in their shows or play a complete musical. It's very useful as well for companies who want a creative way of team building. And it suits both beginners and experienced players and singers.
Often I lead a drop in musical improv training in Amsterdam.
I regularly put teams together for shows.
I'm teaching several courses too.
Here are some examples of what I teach:
Yes, you're a singer!
You might feel you can't sing well out of a lack of musical feeling, troubles with rhythm or having a hard time finding the right note. But singing is less hard as it seems. By learning some tricks, singing in character and some presentation skills you'll quickly learn that you can sing in improv and that you have fun doing it. And that it improves your show, even when you're not singing.
Duets and triplets
Smooth duets and triplets are the cream on the pie in short form scenes and long form musicals. But how do you make up a complete song together on the spot? You'll learn song patterns, structures, harmony and ad libbing.
Presentation
Musical is a lot about presentation. It's a show! Everything is possible as long as you sell it. This will also make you more confident in all your other improv.
Song structure
Not all singing is a song. A song needs structure and there are many easy ways to set them up. You'll learn a big variation of structures and how to quickly find them with your scene partners.
Openings
The most important part of your musical show is the opening. And not just of musical shows. A powerful opening sets the energy of your whole show. You'll learn the strongest starts.
Endings
Many improv shows just end by a black out when time's up. Not in a musical! Every musical needs a strong ending and you'll learn the best way to impress with success.
Formats
There's a big variety in short form games with song and long form musicals. You'll get familiar with many of them.
The musician in your team
Your musician is an important player in your team. Learn how to work together, follow and lead, to make every song sound awesome.
Support
In musicals many songs are supported by other players with dance and backing vocals. How do you add without distracting? You'll learn to move together, harmonize and ad lib.
Rhyme
Rhyming gives extra structure to your songs, makes them easier to remember and more fun to hear. You'll learn how to get comfortable with it and how rhyming is a lot easier than it seems to be.
photo by Chee-Wai Chan