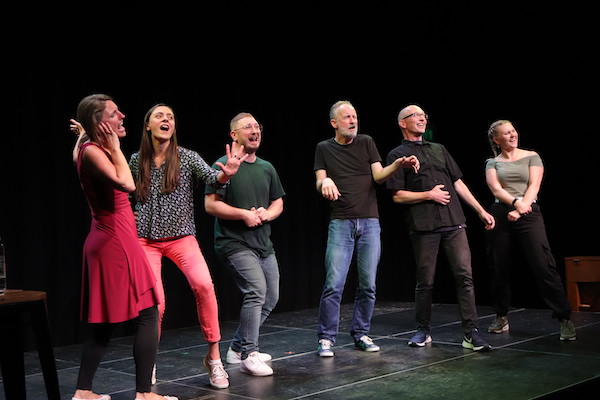 Every week we train musical improv in Amsterdam. Our goals are to get more players excited about musical improv and to give ourselves the possibility to train this weekly.
The trainings are led my me and we have a pianist. Please contact me if you would like to join us. No problem if you cannot join every week, though the more often you come, the more fun you'll have and the more you'll learn.
Next trainings:
Sunday May 8, 14:00-16:00
Polanentheater, Polanenstraat 174
€20
Starting May 18 I'm also teaching a Musical games course.
photo by Kasia Gotlib